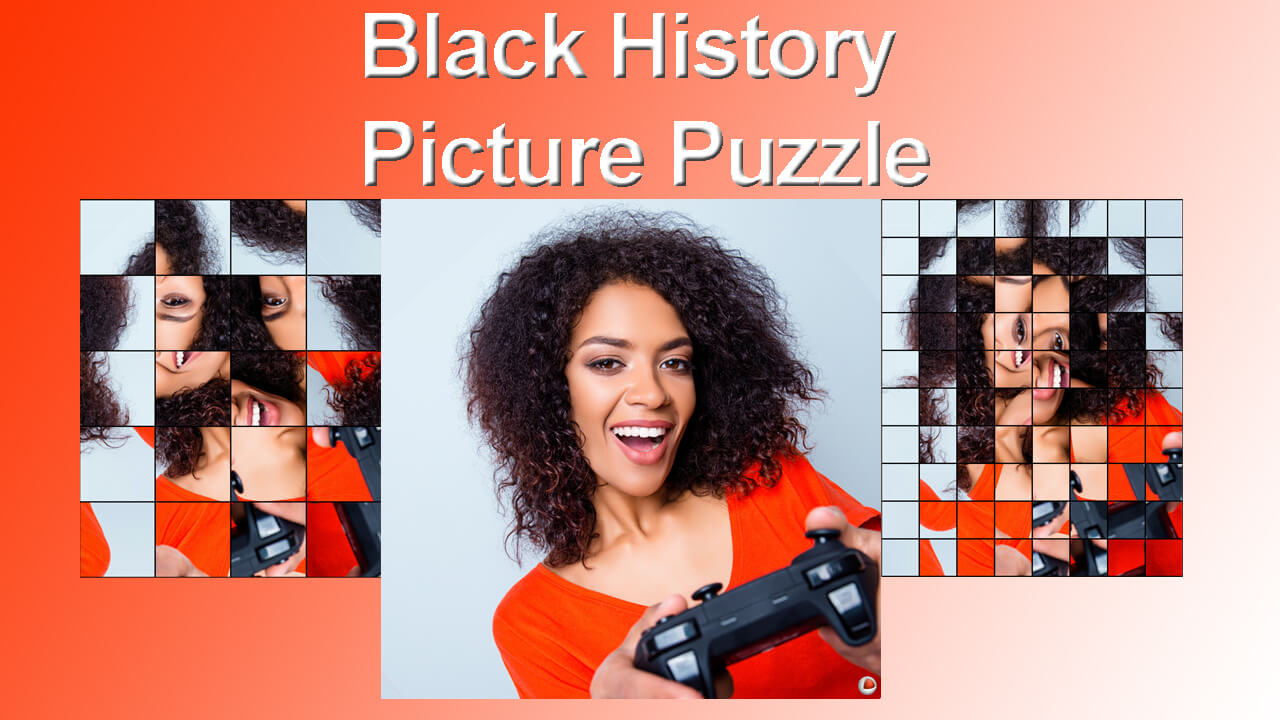 Black History Picture Puzzle Game App


Black History Picture Puzzle is a photo puzzle app. We include some famous names for you to reflect on as you twirl the segments into the correct position.


You unscramble each image by touching the small boxes that make up the image until you recreate the picture. There are close to 80 levels in the game made up of easy or hard. The name of each person is identified for you.


The game play is similar to a Black history jigsaw puzzles. African American jigsaw puzzles are hard to find.


Our hidden picture puzzles have no time limit, but the game tracks the time it takes to complete each photo puzzle. You'll try to beat your best time when you enjoy unscrambling the pictures again and again.


The Black History Picture Puzzle app reinforces the faces behind the many recognizable names in the game with striking images. You may want to learn more about the many folks we feature.


You can easily turn the mood music on or off. Have some fun with our African American puzzles! This is a Black History game for everyone.


In this themed African American game historic people are the stars.
Black History Picture Puzzle
Super easy to play
80 levels
Rated G for casual fun
Turn music on or off
Download Black History Picture Puzzle from Google Play

"Very nice picture puzzles with a black history theme. I like the assortment of people who are featured."
Anita Jones