Blackjack 21 AA Card Game App





Blackjack 21 AA, our version of Blackjack is one of the most widely played games. Count any ace as 1 or 11, any face card (Jack, Queen, King) as 10, and the other cards below 10 at face value.


Participants each receive two cards to start play.


You (the player) and the dealer attempt to get a count of 21, or as near to 21 as possible, without going over 21.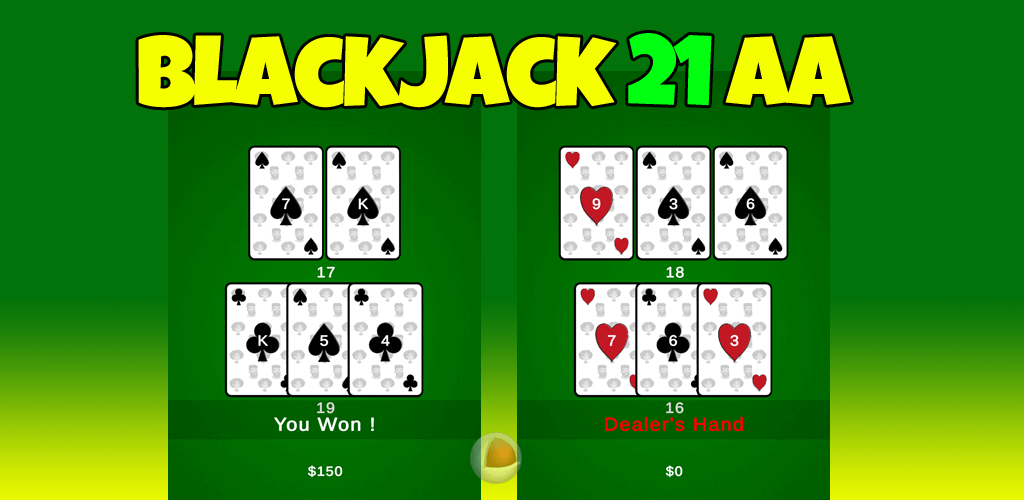 Try to beat the dealer (the wizard of Blackjack 21 AA) if you can!


Blackjack 21 AA was designed for tablets and phones. No real money is used in this card game. Enjoy the game.